Do you ever notice that your hair becomes more soft, wavy, and voluminous after you come back from the beach? This is only because of the capability of sea salt, which removes excess moisture or oil from your hair and provides good texture and volume. If you want to get that messy surfer look, but are unable to visit the beach, then a sea salt spray can help you to get that same look.
When it comes to choosing the styling product for humid and hot days, sea salt spray is the best option. Not only on humid days but it can also be used on damp and dry hair. After using this spray, there is no need to use a hairdryer, and you just have to spritz and style your hair and let it air dry to attain a natural look for the day. 
However, it's suggested to use a small amount of sea spray. As excessive use of this spray can absorb the natural moisture of your hair which results in crunchy and dry hair. Always look for those sprays that include nourishing ingredients such as coconut water and kelp. 
So, here the question arises: What is the best spray based on sea salt for men?
We have come up with a list of the best spray with sea salt for men that are ideal for various hair types and budgets.
Continue reading this article to find the best product to style your hair. 
The Top 13+ Best Sea Salt Spray for Men
1. Texturizing Sea Salt Spray by Brickell Men's
Brickwell offers premium spray that adds texture and enhances the volume of hair. This styling product is best to achieve that wavy beach hair look. Brickwell spray contains natural ingredients like vitamin E, honeysuckle flower extract, sea salt, hydrolyzed proteins, argan oil, green tea extract. 
These all ingredients help to strengthen, moisturize, nourish your scalp and hair. Moreover, this spray is a great option for all hair types providing you with smooth and soft hair. For natural and sexy curly or wavy hair, this is the best organic hair spray for men. 
Features:
Free from parabens, synthetic dyes,
Alcohol and Sulfate free
Made From Natural Ingredients
Fragrance-Free
Suitable for sensitive skin
Read More: Best Shoes to Wear with Chinos
2. Beauty By Earth
If you are in need of a spray that provides a windswept look and provides more thickness to your hair, this salt spray is the right option for you. This spray provides a textured finish and full volume to the hair.
The spray is very light and made from natural ingredients like algae, aloe vera, raspberry, green tea to revitalize and nourish your hair. 
Features:
Light formula
Beach Waves Spray
Made from natural ingredients like green tea, aloe vera, etc.
Versatile Styling Product
3. Sun Bum
If you want to get perfect ocean-washed waves, then this spray is for you. It only contains vegan ingredients such as seaweed, sea kelp which gives the appearance of sea salt.
Sun Bum spray with sea salt offers a matte finish that ensures that each hair strand gets separated and provides more texture and volume to your hair.
No matter what the color, type, and texture of your hair is, this product is best to provide volume with a great hold. Moreover, it keeps your hair frizz-free. 
Features:
Provides Matte Finish
Ideal to use in damp environments
Made from vegan ingredients
Perfect for all hair types
Read More: Best Blue Dial Watches for Men 2021
4. Beach Blonde Sea Waves By John Frieda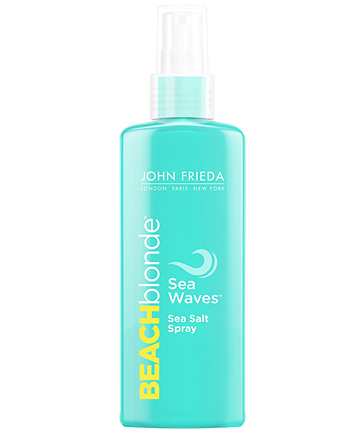 This Blonde Sea Waves Salt spray by John Freida is the best salt spray for men for many good reasons. Overall, it is a good product that provides a beach-swept and smooth texture to your hair. This spray is best to use on both dry and damp hair as per your personal choice.
It will provide enough volume to your hair and give the appearance that you have spent time at the beach. If we talk about the term 'beach blonde,' then it may sound like that it is not ideal for darker hair, but it is not true. No matter what the hair color is, it works great to provide the finish that your hair needs.
Features:
Provides Smooth Texture
Ideal for Both Damp and dry hair
Matte Finish
Enhance Natural waves
5. R+Co Rockaway Salt Spray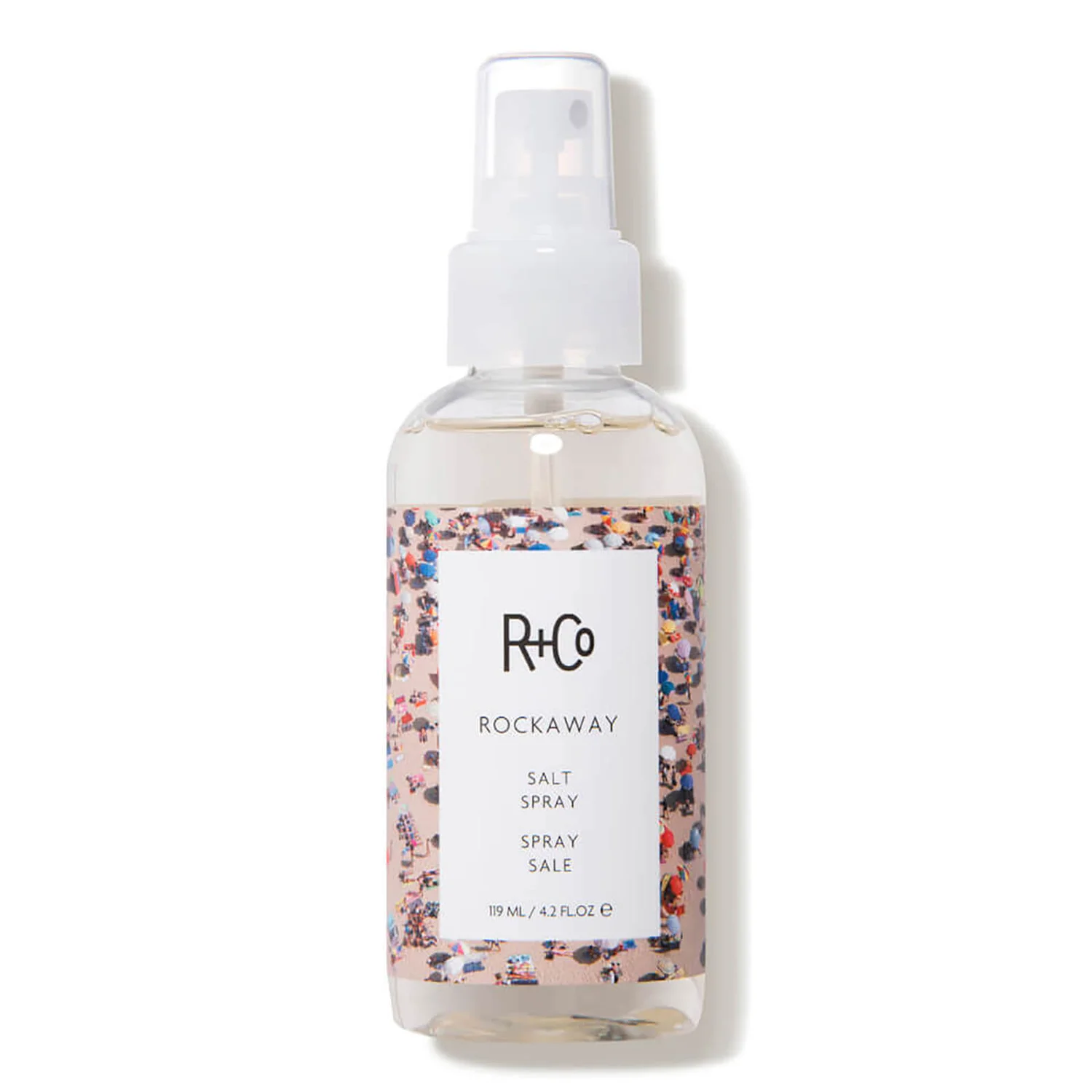 This R+Co Rockaway salt spray is a great option if you want some extra volume in your hair without grit. This spray is best to deal with frizzy hair and also provides fullness and body to your hair. You will surely get the beachy waves after using this salt spray.
Unlike other sprays, this product contains natural ingredients such as yarrow root extract, cranesbill, and sage that provide good texturizing qualities with very few chemicals. So, If you are seeking some healthy alternative for chemical-based products, this spray is for you. 
Features:
Chemical-free
Provides light finish
Offers Natural Waves
Adds volume
6. Osensia For Hair
Do you want that beachy natural but cool look for your hair? Then, Osensia sea-salty spray is for you. You can use this spray to add more fullness and body to your hair. If you prefer a product with a mild scent, you are gonna love this product.
This product by Osensia is versatile, which can be perfect to adapt to all your requirements no matter what they are. It offers great volume and texture to your hair, and every hair strand is ready to style in the way you want. If you need that finest windswept surfer look, this spray can help you to achieve that as well. 
Features:
Versatile
Add texture
Provide natural beach waves
Mild scent
Read More: Best Shoes to Wear with Shorts
7. Sachajuan Salt Spray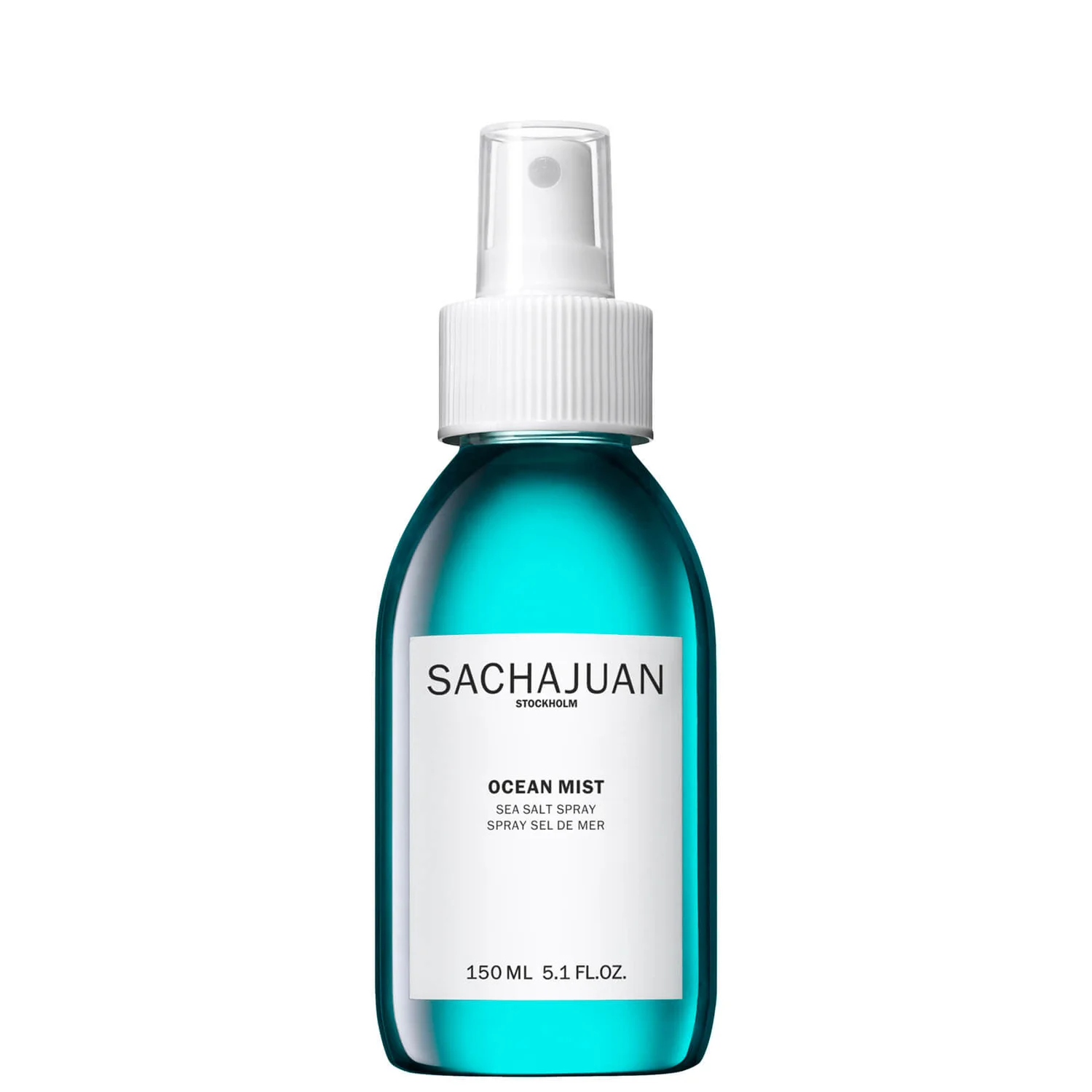 If you want to achieve the same look that you get after visiting the beach, then this Ocean Mist spray is for you. It will provide you the feel and look of your hair the same as the beach look with saltwater and sun. You just have to spray it on your hair to lock the beachy waves or to get a messy look. 
This spray provides a matte finish and adds some extra body and texture to your hair. This spray is versatile, and if you want to get a more stylized finish, then you can spray it on towel-dried hair. You will get a subtle shine as you apply it to damp hair. After applying this spray, your hair looks lively and healthy due to the hair texture and volume.
Features:
Versatile
Stylized Finish
Provides Subtle shine
Matte Finish
8. Blind Barber's
Add this amazing and protein-enriched sea spray to your styling kit by Blind Barber. The scent of this spray is infused with tonka beans with a little vanilla scent. This spray is perfect for long hair. You can thoroughly spray it on the ends of your hair to give them a proper texture. 
Whenever you need good texture and extra volume for your hair, this spray works best. You can get the perfect beachy waves with a perfect volume with a single spray. Moreover, it is water-based with no sulfates, artificial dyes, or parabens. If you want premium results, then you can use it on towel-dried or damp hair. It offers a perfect matt finish that leaves your hair without frills.
Features:
Light hold
Adds volume
Tonka beans Scent
Free From Artificial dyes, parabens, or sulfates
9. Oribe Apres Beach Wave and Shine Spray
Get bombshell hair without that excessive salty stiffness with Oribe spray. It offers touchable waves along with sun-kissed shine. This spray utilizes exotic oils and extracts for sultry texture and lush repair. It is free from sodium chloride and parabens and is ideal for keratin or color-treated hair. Moreover, this spray prevents the hair from ultraviolet rays and also adds shine and moisture to hair, repairs and nourishes the hair. For the best results, you can spray it on damp hair.
Features:
Paraben-Free
Ideal for Color or Keratin treated hair
Repairs and nourishes the hair
Provides UV protection
10. Byrd Hairdo Products Texturizing Surf Spray
If you are looking for an affordable salt spray option, then this one's for you. It is best suitable for thick, straight, or wavy hair and is easy to carry. This spray helps to repair damage and lowers the shine caused by the oil.
This spray offers a textured and voluminous hairstyle and has a great stay, so there is no need to apply it multiple times. It is made up of coconut, so it has a little coconut odor.
The coconut water and sea salt are responsible for the beach volume, natural shine, and hair texture. Moreover, it nourishes the hair and offers protection from UV rays and other environmental issues. 
Features:
No harsh chemicals
Ideal for any hair type
Great Texture and Volume
Reduces Shine
Protection From UV rays
 11. Bumble and Bumble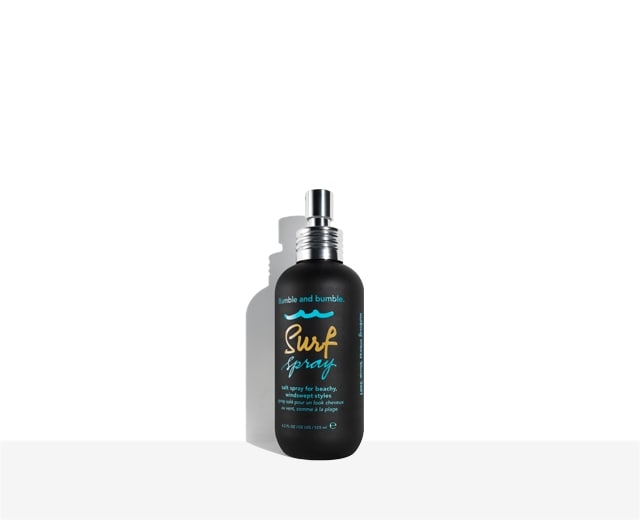 Bumble and Bumble surf spray are one of the best beach hair products. It provides the same hair look as if someone has recently visited the beach. So, if you need a beach wave spray that provides the beach hair look, then this is the perfect fit for you. Simply shake it well and apply it to your hair to get a great finish to your hair.
Furthermore, it is suitable for all various types of hair, especially for chemically treated hair. It offers a clean matte finish. You can get an after-beach, windblown, sexy look even if you are far away from the beach. The seaweed present in the spray helps to keep the moisture of the roughed-looking hairstyle.
Features:
Travel Friendly
Provides Beachy Waves
Ideal for chemical treated hair
Matte Finish
Read More: Best Black Sneakers for Men
12. Davines
If you are tired of trying a large number of sprays and want to try a fashion-oriented formula to build hairstyles, then go for this spray. It is the best spray from a designer brand.
This amazing spray by Davines is perfect for doing any type of hairstyle. It can create a tousled or messy look and also provides a matte finish. You just have to spray it on dry or wet hair to get the desired look. One thing to keep in mind is that don't overuse it as it may badly dry and damage your hair. 
Features:
Provides Matte Finish
Ideal For creating after beach hairstyle
Fashion-oriented Formula
13. Verb Sea Spray
If you want to achieve those windswept waves, then you are just a few sprays away. You can try Verb sea spray to get the best finish of your hair. This is an amazing and ultra-light product from Verb.
If you really want to boost your hair roots, then this product is an ideal choice for you. Additionally, it improves the texture of your hair. It contains the oil-balancing ingredients to create a tousled and loose look that you want to achieve. 
Features:
Volumizing
Ultra-Light
Improves Texture
Creates Loose and Tousled Look
Read More: Best Wooden Watches for Men
14. Awapuhi Wild Ginger Texturizing
This amazing spray by Awapuhi is one of the favorites of men. As per its name, this product has a tropical and spicy scent, and it offers moisture and lightweight volume to your hair. This spray is ideal for both wavy and straight locks. This spray can also be used to properly define your curls.
Features:
Adds Lightweight volume
Adds Moisture
Perfect For Both Wavy and Straight Locks
Factors to Consider while buying a Sea Salt Spray
Before wrapping it up, it is important to make you aware of the factors that are important to consider before buying sea salt spray. Let's have a look:
Ingredients
Shine/Finish
Scent
Strength hold
Style Intent
Size
Price
Brand
Wrapping it up
This is the ideal product for men to use to get those natural beachy waves. So, you can choose the one from the above-listed best for men. Along with other staples like toothpaste, deodorant, face wash, sea salt spray is also a must-have product. So, find the right spray for you and make your hair happy.
Also, if you want to set the best and unique fashion statement by experimenting with new trends, then visit our website for the latest fashion trends and unique styling ideas.